Because we live for flowers and headpieces!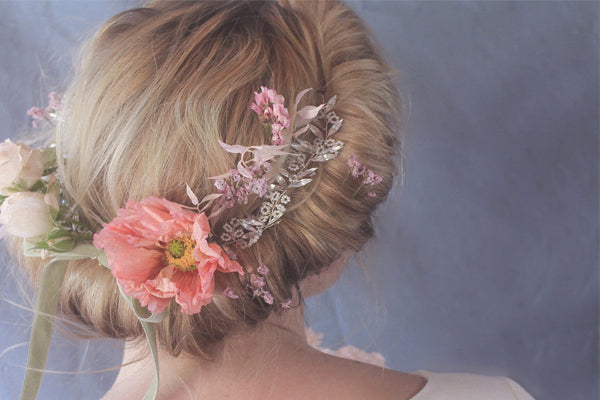 There are many ways to wear our headpieces. Our favourite: flowers. We teamed up with La Bomba, Cat Langdon and Anastasia and shot some floral fun! (Photos by @hellosandrahere)
Our Lila pins and friends. Note how this look it's not just for brides! 
Teresa here, embellished with classic pink buds. 
Rachel with her howlite stones blends perfectly with other gemstones and colour. 
Finally our Josephine with blush wax blossoms paired with a pearl headband and a variety of blooms. 
For all brides who are undecided about natural flowers vs a headpiece, this is a great way to get away with both! Fresh beauty plus a heirloom piece you'll be able to keep.