DESIGNER SPOTLIGHT // Grace Loves Lace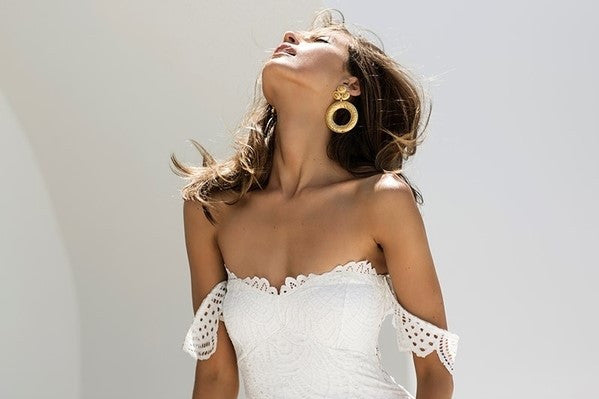 What we love about them:
They are exclusively online and in their own GLL stores which means that they can keep
their quality completely under control and will never become washed out. Their laces are
sourced in Calais, France making them completely unique to GLL. Also, did we mention
that every dress is hand made on the Gold Coast, Australia? 
From the makers themselves //
Here at Grace Loves Lace we are so in love with what we do. We are excited to be
growing as a movement, shirking the [commercialism] of getting married, [reveling] in the
pure joy, and stripping it all back down to where it belongs; to love and love alone.
All for you, the avant-garde, the free spirited, the rule breaker, the earthen, the gypsetter,
the vintage goddess, the chic modernista, the true bohemian beauty; we welcome you to
our divine paradigm.
Long live the woman who throws it all to the wind, chooses and follows through with
conviction and zeal, who is reckless in her passion, nomadic in her joy, progressive in
her beliefs, knows exactly what she wants, and always, always bets everything on love.
You are the unique bride. We are Grace Loves Lace. Let's get married x
//
Take a look at just a few looks from their latest collection, Elixir
To find more about Grace Loves Lace or take a look at their stockists, click here. 
All photography has been retrieved from Grace Loves Lace.