RANDOM INSPO // Indoor Neon Signs PT. 2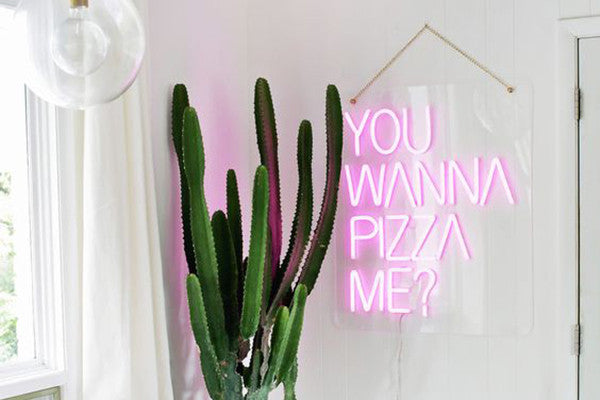 As some may know,
we kind of have this thing for neon signs.
Since our
last post
on neon signs, the form of art has kind of exploded over the internet. From weddings to homes to store fronts; these bright beauties are everywhere. Take a look at some of our most recent favourite expressions of neon below.
Those Scandinavians sure have life figured out. //
Nordic Days
Who run the world? There is a neon sign for every live living moment and it makes me extremely content. //
Ban.do Pop Up Shop
I have a love for neon signs in unexpected places. This includes modern brick and mortar locations. In love with this
Bar Nou in Barcelona
And just in case you wanted to get out your creativity hat, I've gone ahead and found the most darling DIY cactus plant. Which may be the perfect gift for those of us that can't even keep a cactus alive.