WEDDING INSPO // Cake Toppers We Would Actually Use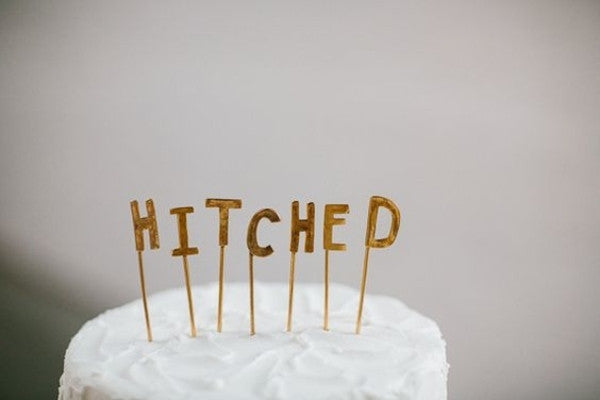 With the array of tacky and overly traditional cake toppers
out in the wedding world today, it's no wonder that couples opt
for classic floral or a simply iced cake for their big day.
We have to admit though, there is something so sweet
about a personalized touch to your cake.
And done well, a sweet cake topper can doll up any cake and
make for a unique treasure to take away at the end of the day. 
Take a look at our round up on some of our favourite toppers so far. 
Sparklers and a 'Just Married' banner
Flamingos on a berry and floral cake
Scully- and Mulder- inspired topper
This Etsy shop makes the sweetest cake toppers
This Funfetti cake with a twist
This cartoon-ish, beetles-esque, absolutely adorable cake
Some tropical pineapples in love
A totally DIY-able topper for the dinosaur in all of us
Cover photo: Hitched