BHLDN X OLIVIA THE WOLF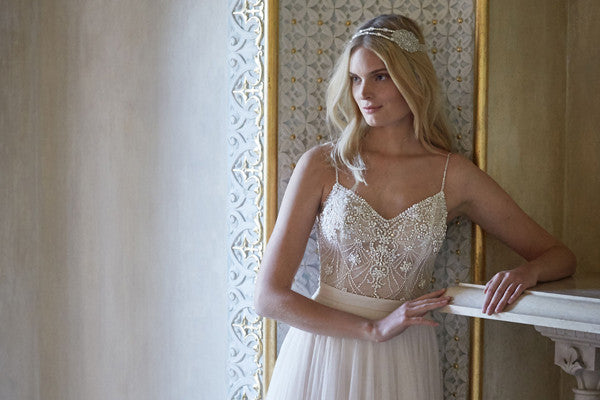 Along the past two years, we've created five exclusive designs for BHLDN:
1. NINETTE VEIL
This oval-cut veil drapes softly over your shoulders. Trimmed with Belgian-inspired embroidery, the delicate pattern creates a romantic heirloom.
Ivory wax buds encircle this whimsical and modern headpiece. The crystal chain, worn front or back, lends subtle sparkle.
3. JASMINE VEIL
Intricate embroidery featuring tiny blooms, dots, and swirls glides over the edge of this striking tulle veil.
4. ALBERTINA SASH
Inspired by Art Deco, this intricately beaded sash blends a geometric motif with softer elements, for a luxe, vintage-inspired look.
5. JEWELED TASSEL HALO
With a tasseled tie and crystal-studded organza ribbon, this stunning Art Deco-inspired accessory mixes bohemian and screen siren in equal parts.