WEDDING INSPO // Bridal Hats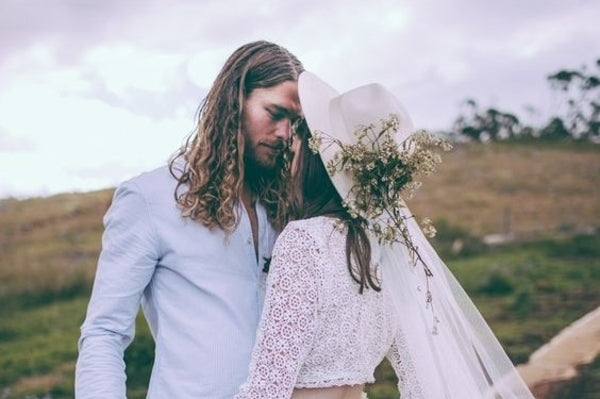 From boho-vintage to modern-minimalist,
bridal hats might be our new favourite thing.
Aside from being absolutely chic,
hats seem to be the perfect accessory. 
While a felted hat can add the perfect touch to those colder months,
A woven wide hat can be the best photo prop for those laid back summer weddings.
From picturesque Mediterranean towns to
Bicanca Jaggers much-loved veiled hat-
Scroll through for our fave looks.
Shae + Mitch // Hello May
Sta. Cruz // Cherubina
Mick and Bianca // NY Post
Dakota // Rue De Seine
Rozanne Verduin // TELVA Magazine Novias
Yoko Ono and John Lennon // Vogue
 Houghton Cheyne Dress // Brit Co.
Cover photo: The Mad Ones // Daughters of Simone